Phase VI - Arboretum Pavilion
In March 2007 the original shed which housed the library and museum was vandalized. Museum items, which consisted of old bottles and finds from the property were destroyed and most of the books in the library also. Despite a large reward, the vandals were never identified.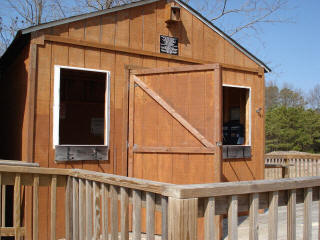 Windows were broken out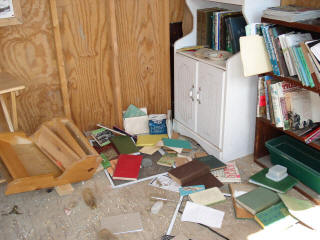 Inside Damage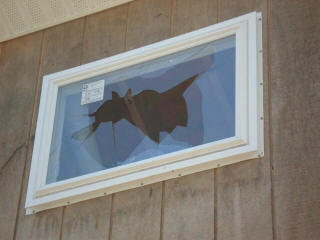 Windows Broken on Solar Room
The decision was made to move the shed and replace it with an open air pavilion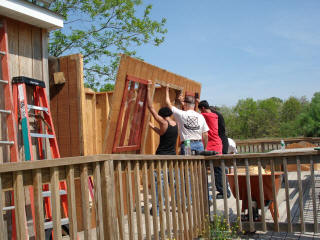 Deconstructing the Shed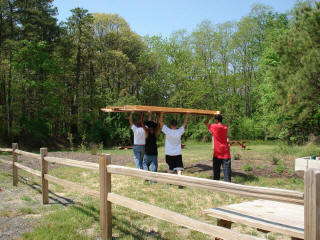 Moving Shed to its New Location
Starting Over Again - Bigger and Better!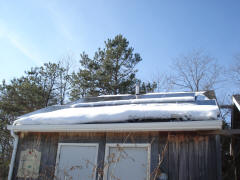 Funded by
Geraldine R. Dodge Foundation
Aspenberg Brothers Construction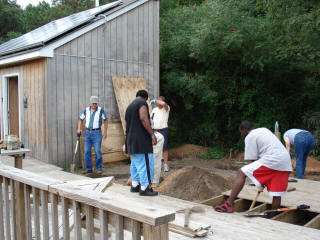 Digging to Set Posts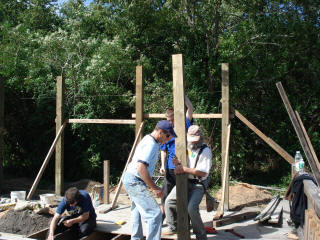 Setting Posts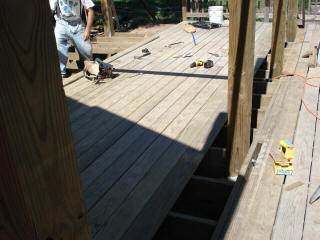 Decking Goes On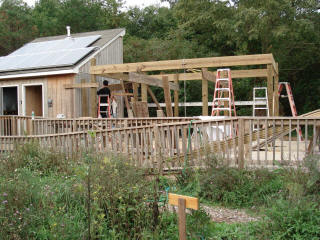 Framing the Roof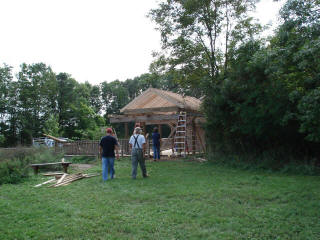 Roof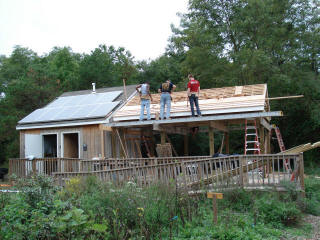 Cedar Shakes Go On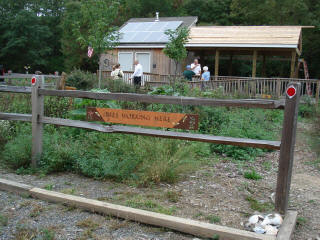 Finished Pavilion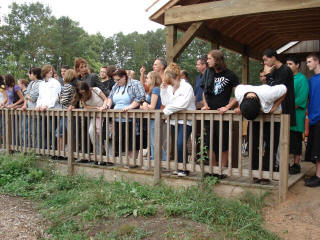 Dedication